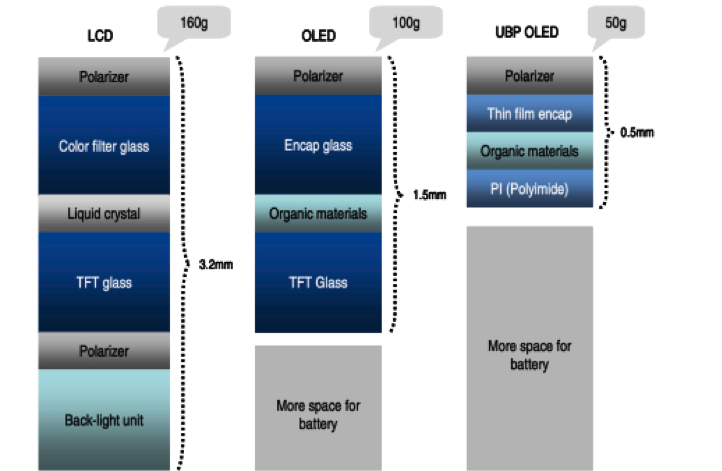 Rumors have surfaced that Samsung will debut the Galaxy Note 3 at IFA with a brand new unbreakable OLED display.
The screen is expected to utilize a plastic substrate with active LTPS matrix instead of the glass substrate used on the current Galaxy Note 2. The screen will have an RGB matrix.
The flexible display with plastic substrate will feature a thinner and lighter form factor resulting in smaller sie. This will allow Samsung to install a larger battery in the device. The screen size is expected to range from 5.5″ to 6 inches. Whats interesting is that while Samsung plans to produce a full HD resolution panel with real RGB, it might not be able to ramp up to the volume required or read FHD resolution at all. This is because the production lines for the panel are not expected to reach MP till Q3 and the production yield for the panel is expected to be low which will limit volumes. Samsung plans to launch the Galaxy Note 3 by Q4 2013.